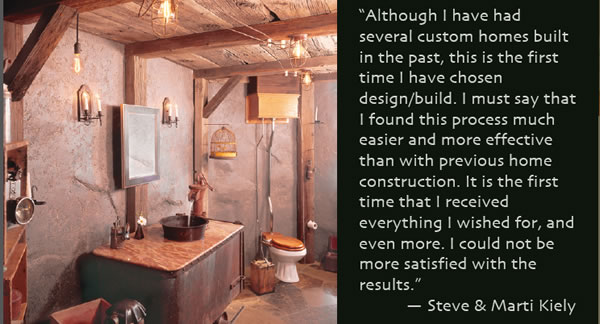 Galbraith Builders is a full service design-build firm located in Durango, Colorado, building homes throughout La Plata County. We have over 28 years local experience in Southwest Colorado providing complete design and turn-key construction of high quality custom homes. As the leading design/builder in Durango, we have over 55 local custom homes to our credit.
The majority of our projects are design/build of one-of-a-kind custom homes. The design concept,design development, and architectural working drawings are produced in-house. Each home is fully engineered by a local licensed structural engineering firm.
We have also had many successful collaborations with Architects with award winning results.
Galbraith Builders has enthusiastically embraced green building practices – our projects exceed the standards set by Built Green Colorado and Energy Star. Our commitment to green building begins with the initial site planning, and carries through to the final finishes used in the house. The net effect is a house that has been built without harming our environment, is more energy efficient, and is overall a more pleasant, satisfying structure to live in. We have extensive training in solar and geothermal technologies and we encourage our clients to explore these options.
Our goal is to design and build unique, interesting homes built with the best materials and careful workmanship so they will last many years with a minimum of maintenance. We take great pride in our attention to detail, knowing that fit and finish details are one of the things that helps give our homes distinction and added interest.